Happy September! As the air gets crisper and the days shorter I am reminded how beautiful the world is and how fleeting time is. If you are between 30 and 36 weeks pregnant, then it's time to consider doing maternity photos.
I started this September with the most lovely momma, Teri, who came in to my studio for some maternity photos. Since she wanted something she could display in a frame prominently on the wall, I went into creative mode. I envisioned her in a beautiful red dress within a painterly soft image. A woman is only pregnant for 9 months…which is a blip on the lifetime radar. Something that comes and goes all too quickly. Because time is precious, capture these beautiful moments of pregnancy not just you, but your children and their children.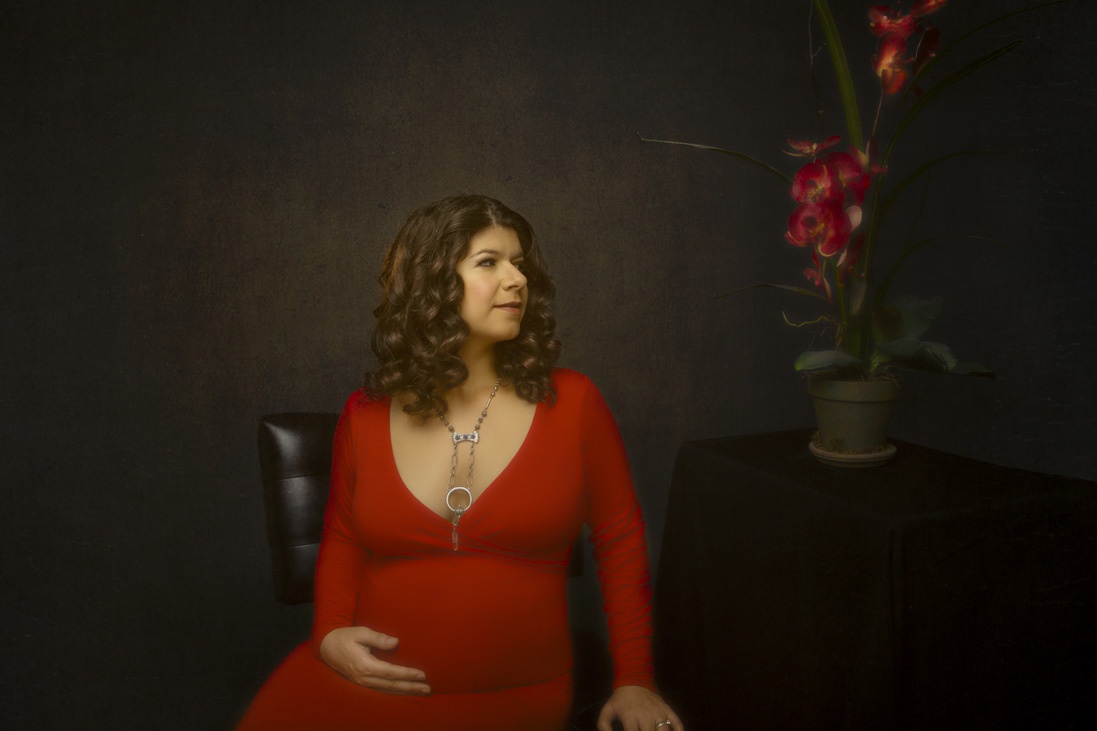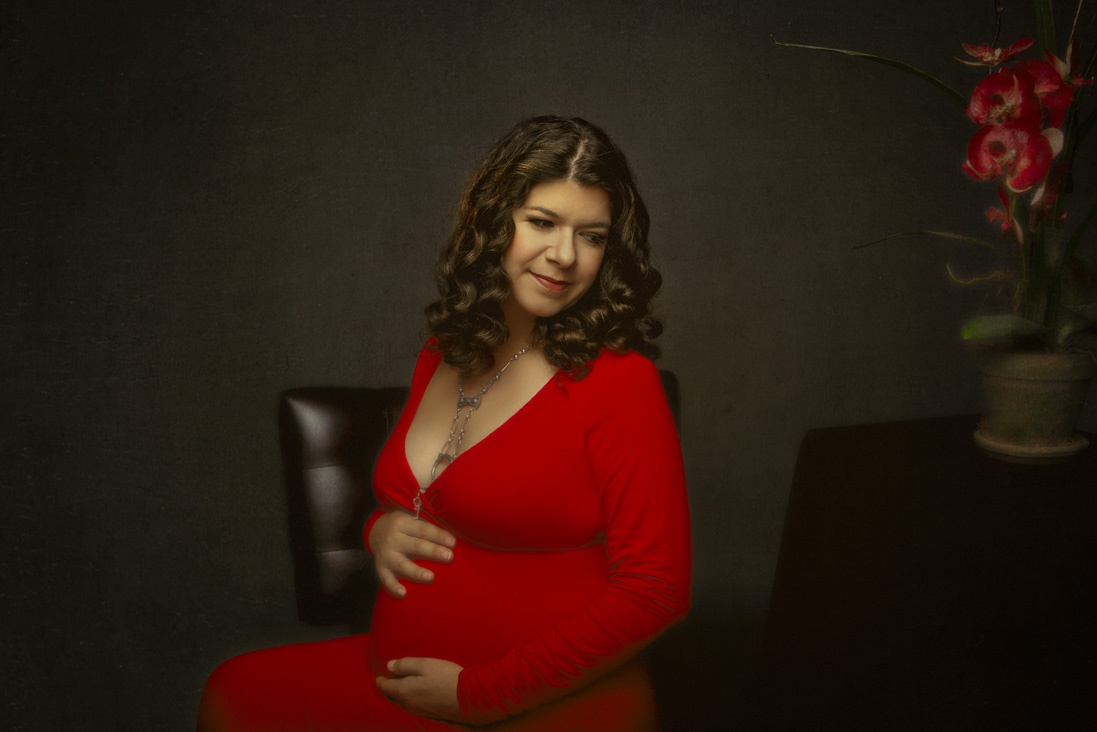 Booking A Session
Booking your session is super easy! If you are between 30-36 weeks, give me a call or send a message. My studio is currently in North Hollywood. I offer hair and makeup complimentary with some packages. Other packages, you can add on hair and makeup. It is terrific fun to get all dolled up and truly embrace the beauty that is you.
Who can be in the maternity photos?
I welcome you, your partner or any children that you already have. It makes the most beautiful image when siblings are there. It really underlines the fact that your growing baby is loved and cherished!
What about props?
I am a huge advocate of props. That being said, the right props can increase the personalization. The wrong props can clutter. Bring something to the session that is meaningful to you such as a musical instrument you play, a book you wrote (or a favorite reading one)! I will incorporate it into your personal piece of art.