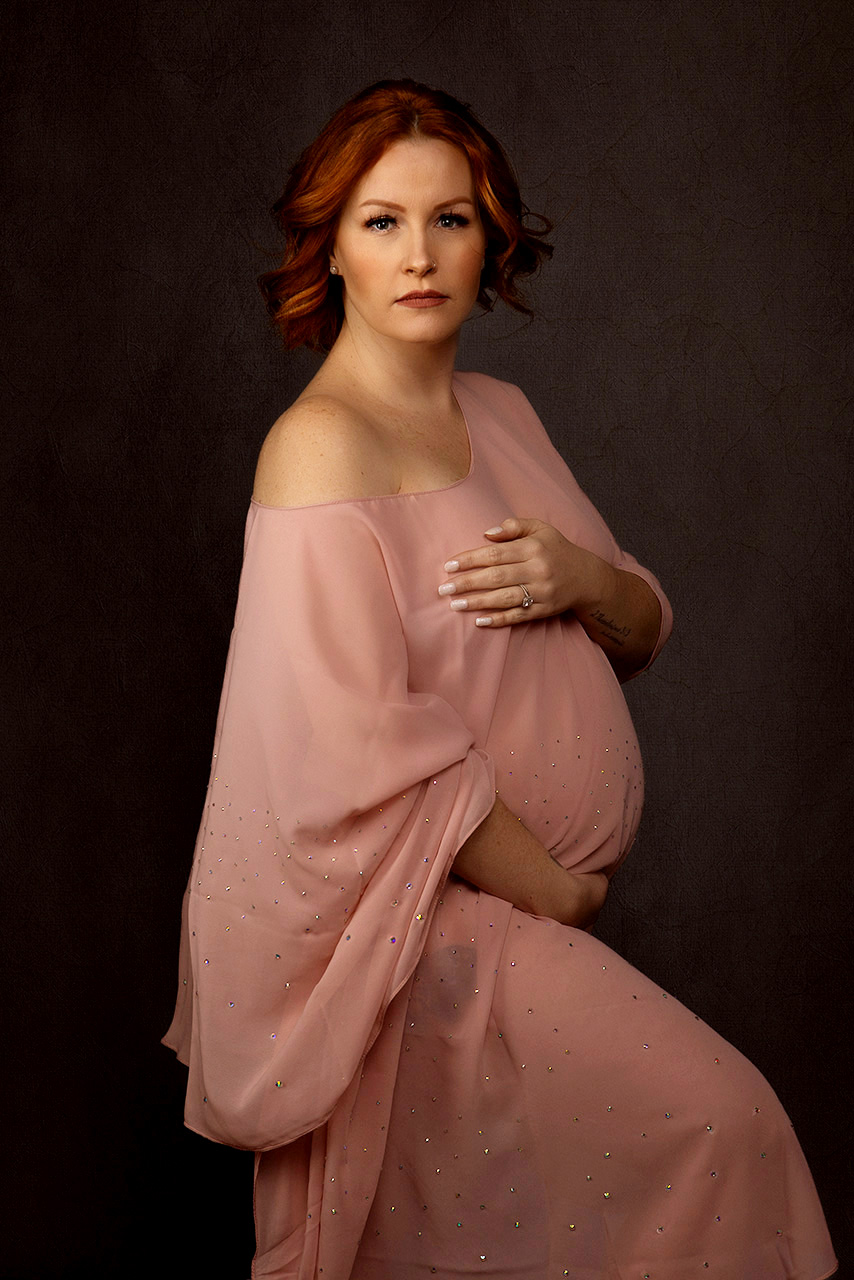 What is maternity photography?
Maternity photography can be beautiful, uplifting and life affirming. It allows you to focus on the new life your body is working so hard to create. It's an all too brief moment in time that can remind you of the excitement that accompanies having a baby.
---
Generally, maternity portraits are taken between 26-34 weeks. This is when your belly is nice and round and you are not too exhausted and uncomfortable.
These photography sessions can include a spouse or partner and even other children you may have. I always think it is super fun to get the whole family involved!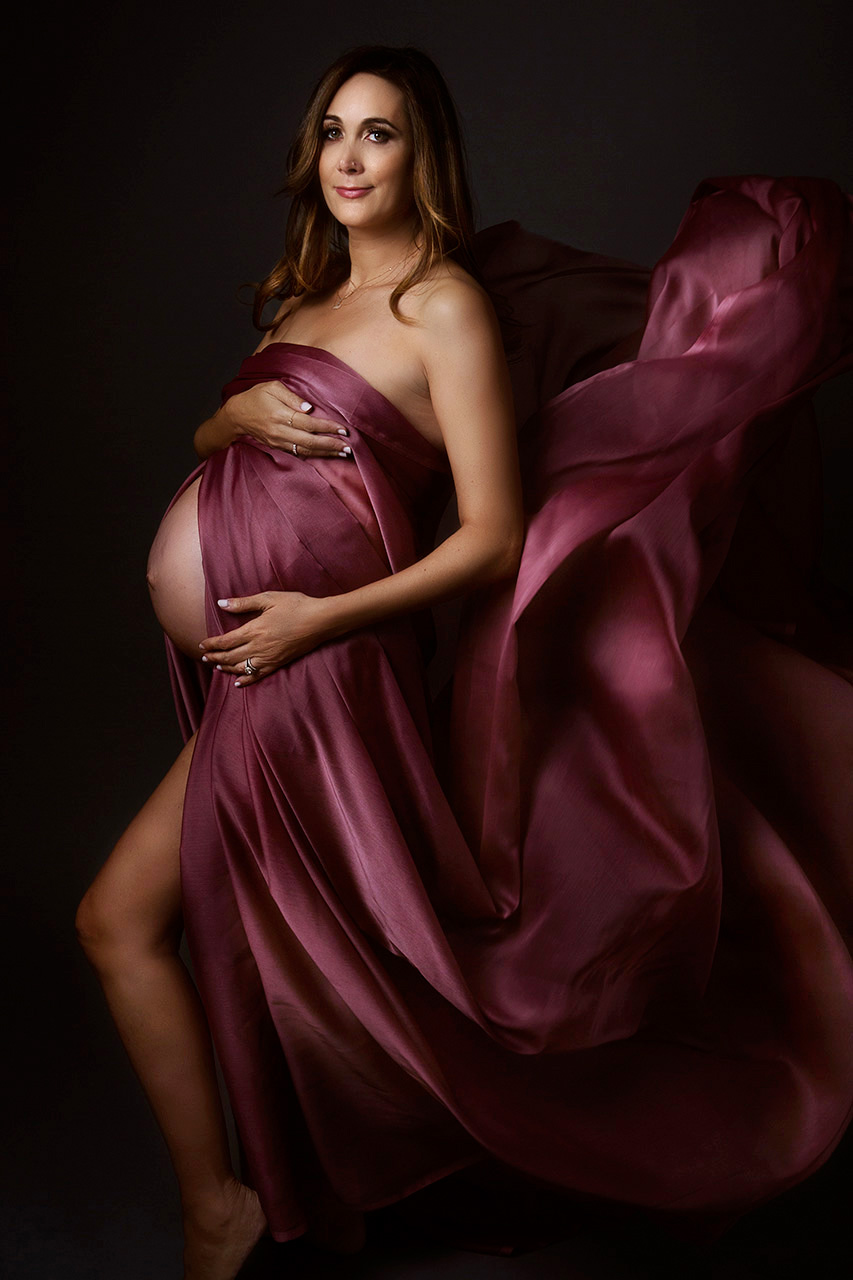 Nine months felt like an eternity for me. Time flies and pregnancy will be over in a flash. Having maternity photos to look back on will be a priceless part of your pregnancy journey.
I encourage you to look through my maternity portfolio and package options. If my style resonates with you, I would love to talk about your vision.
My Style of Maternity Photography
My concentration is on studio maternity portraits. While I like and understand the value of the natural outdoorsy, "lifestyle" images, my focus is more formal. I really don't like the word formal, it makes it sound so stuffy! I am anything but that. Dramatic lighting with the addition of posing to accentuate a woman's best features make my heart pound. I strive to make a product you want to see every day. A portrait you have in a beautiful frame on the wall. An art piece.
If I had to think of three words that represent my style, they would be dramatic, captivating and timeless. I at least strive for that.
Now, I realize this style isn't for everyone. Even maternity pictures in general are not for everyone. Reading a blog post awhile back where the pregnant gal would no more get a picture of her swollen body than she would set her hair on fire, made me roll in hysterics! So I get it. My advice, if you are on the fence, is to look around and find a style that sings to you.