While I love birth photography, I also love maternity sessions in my portrait studio. When a smiling pregnant woman like Molly walks in, I know it is going to be a great session. She was up for whatever I wanted to create. I love that!
As a maternity photographer, I strive for each woman to tell their own story through pictures. Molly was simply a happy go lucky woman who wanted images that showed that off. Her personality shone through with each click of the camera.
What to wear in a maternity photoshoot?
As I build my client closet, I look for items that are fun and unique. Items with texture or something unexpected. This red bodysuit not only looked stunning with Molly's gold hair and sunkissed skin, but had a bit of flare, just like her.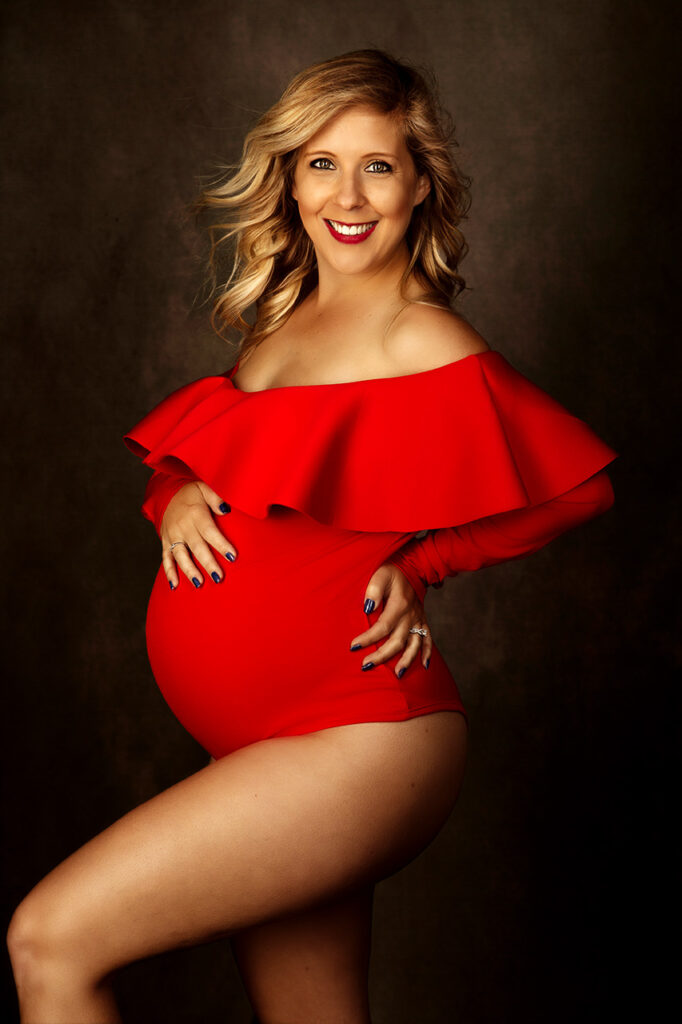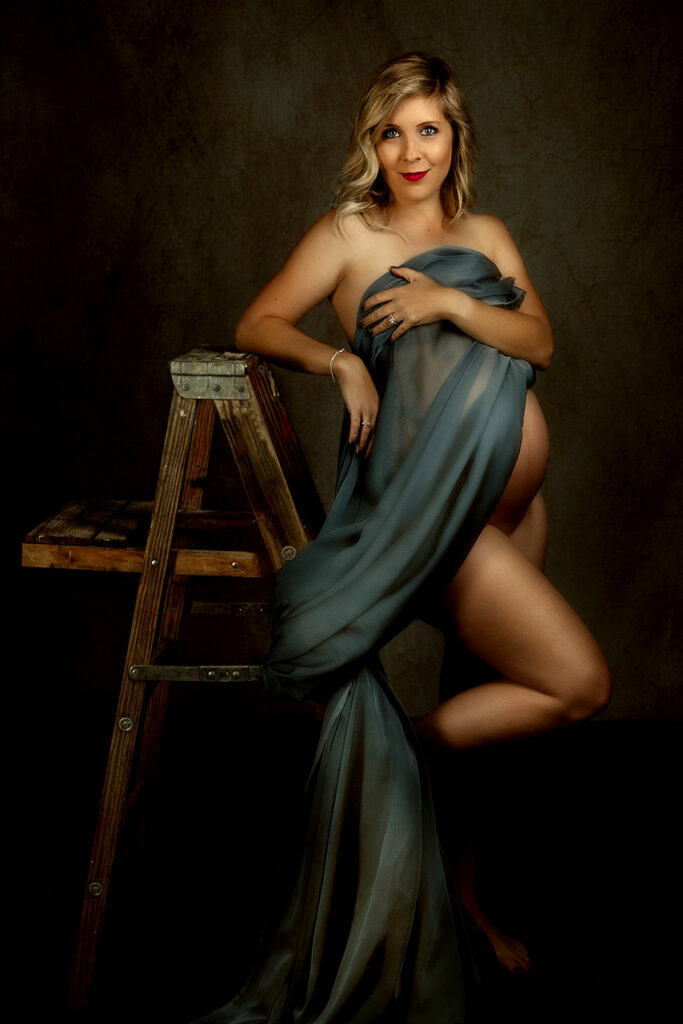 What about nude maternity portraits?
I do nude maternity portrait sessions as well or at least a portion of the session nude. However, beautiful as it is, nude maternity photography is not for everyone. Often times I use beautiful material to cover the lady bits while still making beautiful images.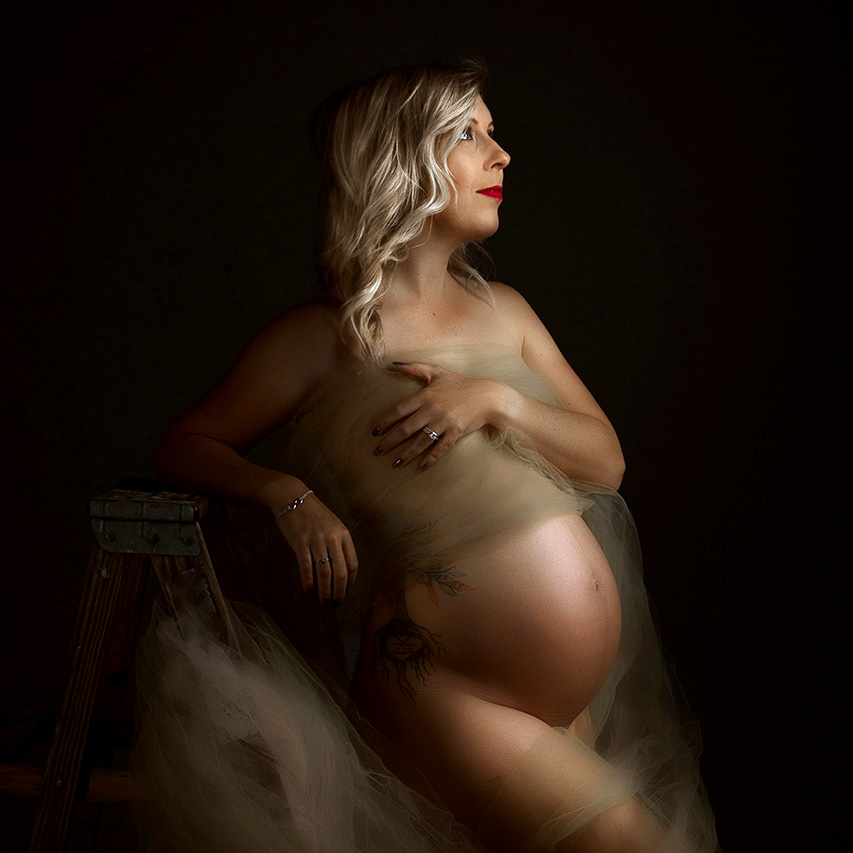 No matter what you choose to wear, your maternity session is uniquely yours. If I don't have something specific for your taste, there are several vendors to choose from (even some rental places). If you think "I am only going to wear it once", you can always resell it. Alternatively, if it's something I am dying to have for my client closet, I can always take it off the price of your session and keep it. Among my favorite maternity dress designers are Sew Trendy, Silk Fairies, and Katharina Hakaj Couture. Ready to book your session? Contact me today!